Angione Law | Learn More About Us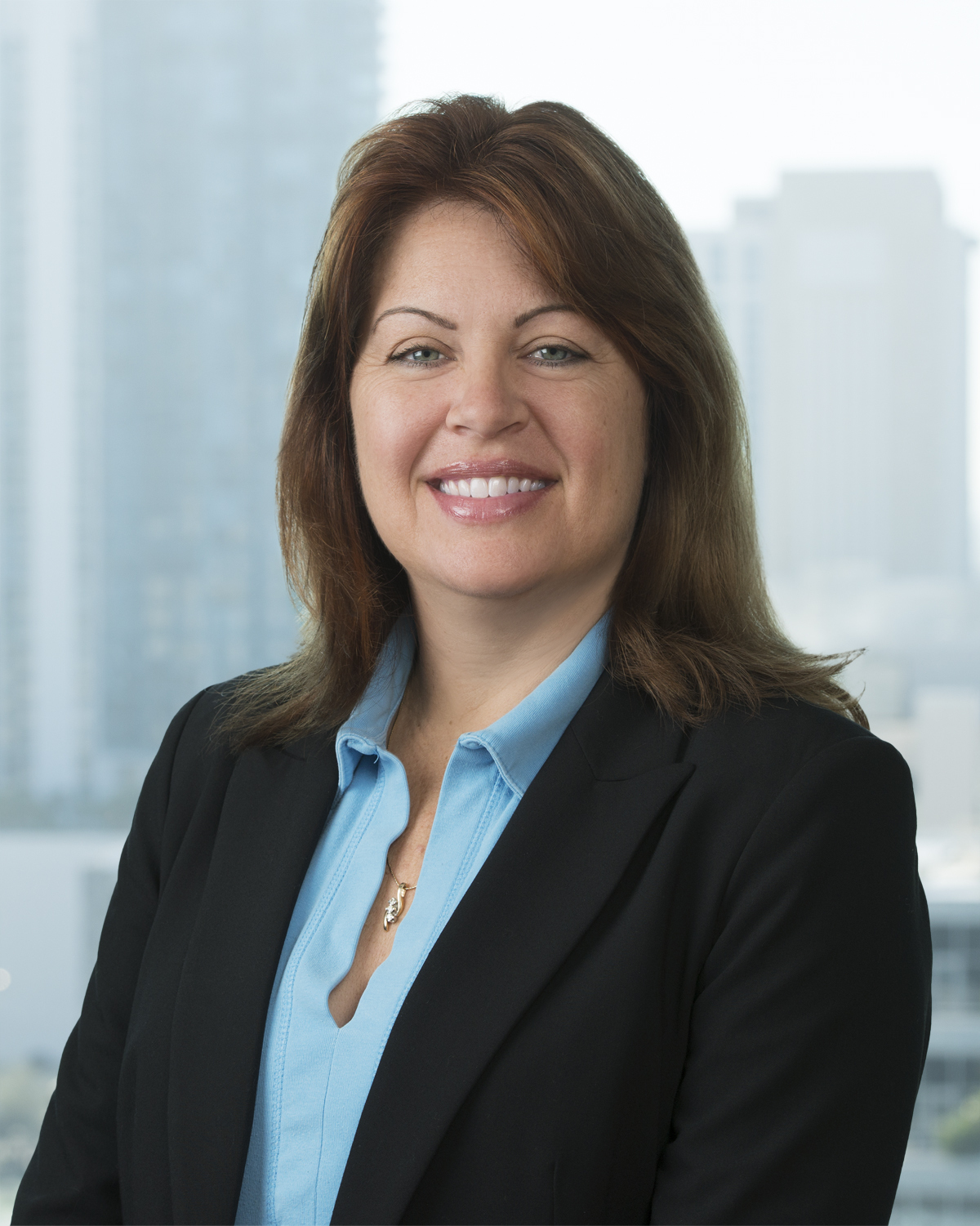 KATHLEEN ANGIONE, ESQ.
Kathleen has been practicing law in the State of Florida since 1999. She earned her law degree from Nova Southeastern University in Davie, Florida where graduated magna cum laude. Kathleen was a member of the Journal of International and Comparative Law, and published a law review article, "China's Ascension to the World Trade Organization from an Intellectual Property Perspective."
Kathleen is an active member of the Broward County Bar Association and serves on several local Bar committees.  Kathleen is admitted to the Southern, Middle, and Northern United States District Courts for the State of Florida.
Kathleen has lived in South Florida for over 40 years and takes an active role in the local community. Kathleen has served many years as an Officer and Director for the Pom-Tor Townhouses Association, Inc.
OUR CLIENTS ARE OUR FIRST PRIORITY
At the Angione Law Firm our clients come first.  We understand that legal issues do not always arise at conveniently scheduled times.  To the contrary, we find they usually arise when you least expect them.  At the Angione Law Firm we are here to help you address your issues as quickly as possible.   As a result, we are available to discuss your legal issues Monday through Friday from 8:00 a.m. to 6:00 p.m., and on Saturdays by appointment.    .
Honest Communication
At the Angione Law Firm we believe an informed client is the best client.  We are committed to educating our clients about their legal rights, and working with them to reach their goals.  
Committed to Excellence
At the Angione Law Firm we are committed to providing our clients with great legal services in a effective and timely manner.  
Helping Florida homeowners and investors buy and sell residential properties throughout the State of Florida. 
Helping to provide our clients prepare for the future with a plan that provides them with the  safety and security they need and deserve.
Helping our clients work through their uncontested divorce proceeding so they can prepare for the future they want and deserve.
Helping Board Members effectively manage their communities so they can create a neighborhood that they are proud to call home.
Helping individual business owners start their businesses, and supporting them as they grow and prosper. 
Weekdays
8:00 AM – 6:00 PM
Address
Post Office Box 25
Pompano Beach, Fl 33061